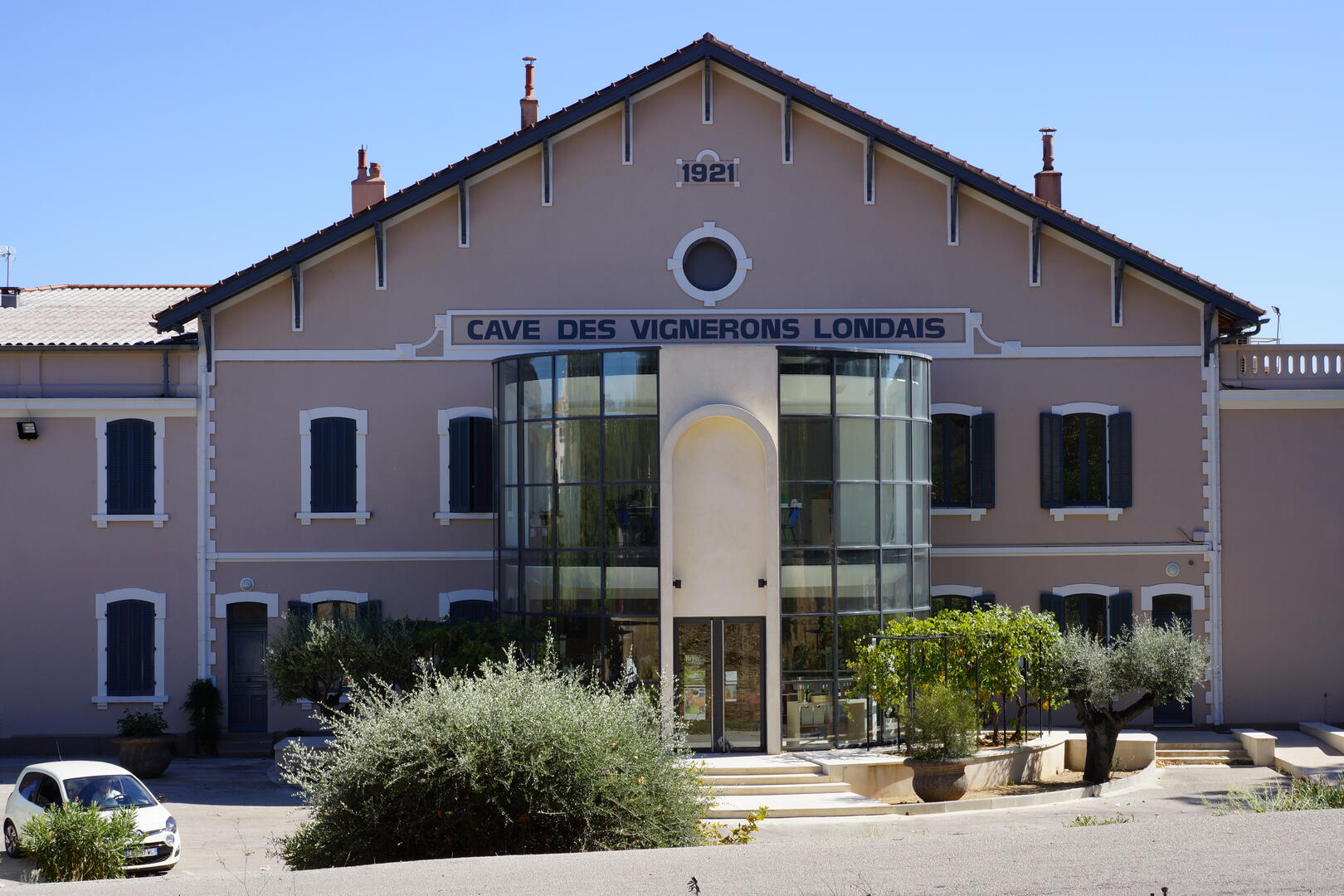 Wine cooperative cellar
Historic site and monument,
Historic patrimony,
20th C
in La Londe-les-Maures
Cooperative cellar of 1921 with a semi-circular tank system, a rational design, almost unique in the cooperatives of the Var.

Cellar consisting of a primitive central concrete building, with a main facade under a gabled wall, flanked on either side by 2 lateral wings with a flat roof.
On the ground floor, reception and sales room forming a front building. Two superposed tank semicircles are arranged around a central access space, surrounded by a circular corridor around which are arranged other tanks in four arcs of a circle, and superposed.
Environment

Spoken languages
Activities

Oenology, study of wines
Restaurants and wines

Equipment
Openings

From

January 1, 2022

until

June 30, 2022

Closed

On Monday

,

On Sunday

From

July 1, 2022

until

August 31, 2022

From

September 1, 2022

until

June 30, 2023

Closed

On Monday

,

On Sunday