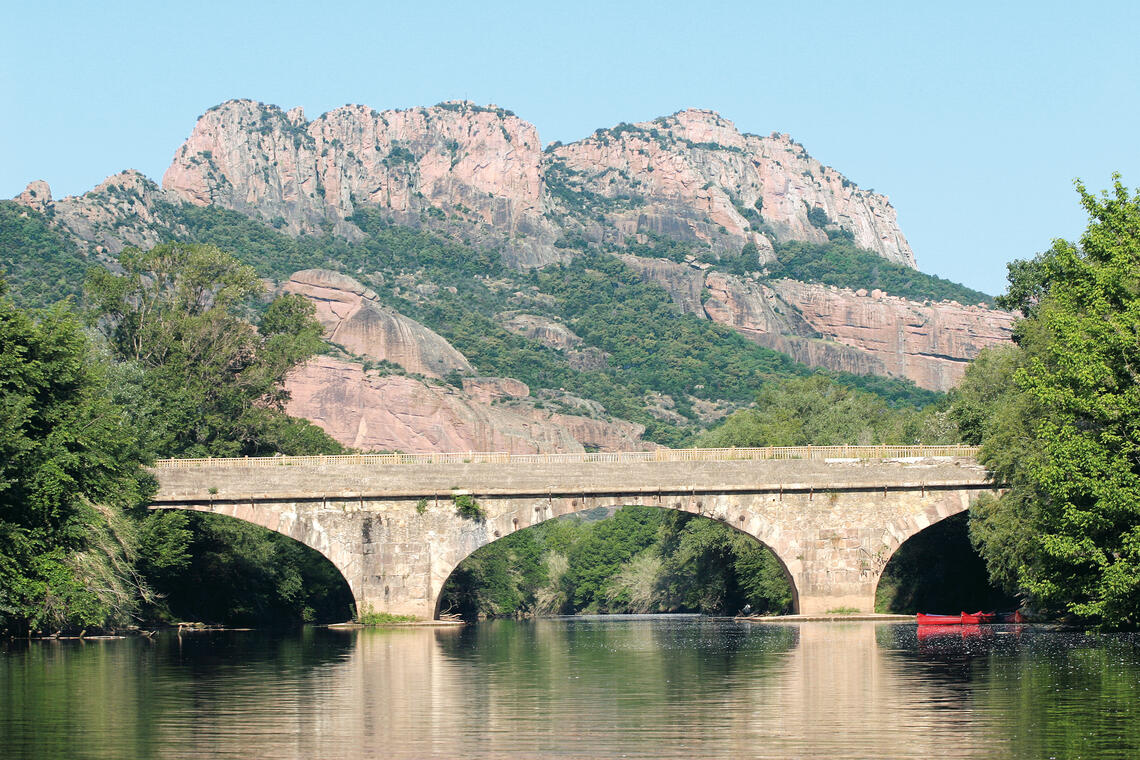 Vieux Pont de L'Argens
Historic site and monument,
Engineering structure,
Bridge
in Roquebrune-sur-Argens
As the name suggests, the old Argens Bridge used to take the inhabitants across the River Argens.

This arched bridge first opened in 1829. The decision to build it had been taken in 1783 and the construction work allocated in 1784. So it took 45 years to complete the structure. In the 19th century, the building of the Argens Bridge allowed the village to begin opening up to the outside world, as it connected Roquebrune to the road leading to Italy.
At the Maison du Patrimoine you can see the bollard that marked the inauguration of the original bridge.