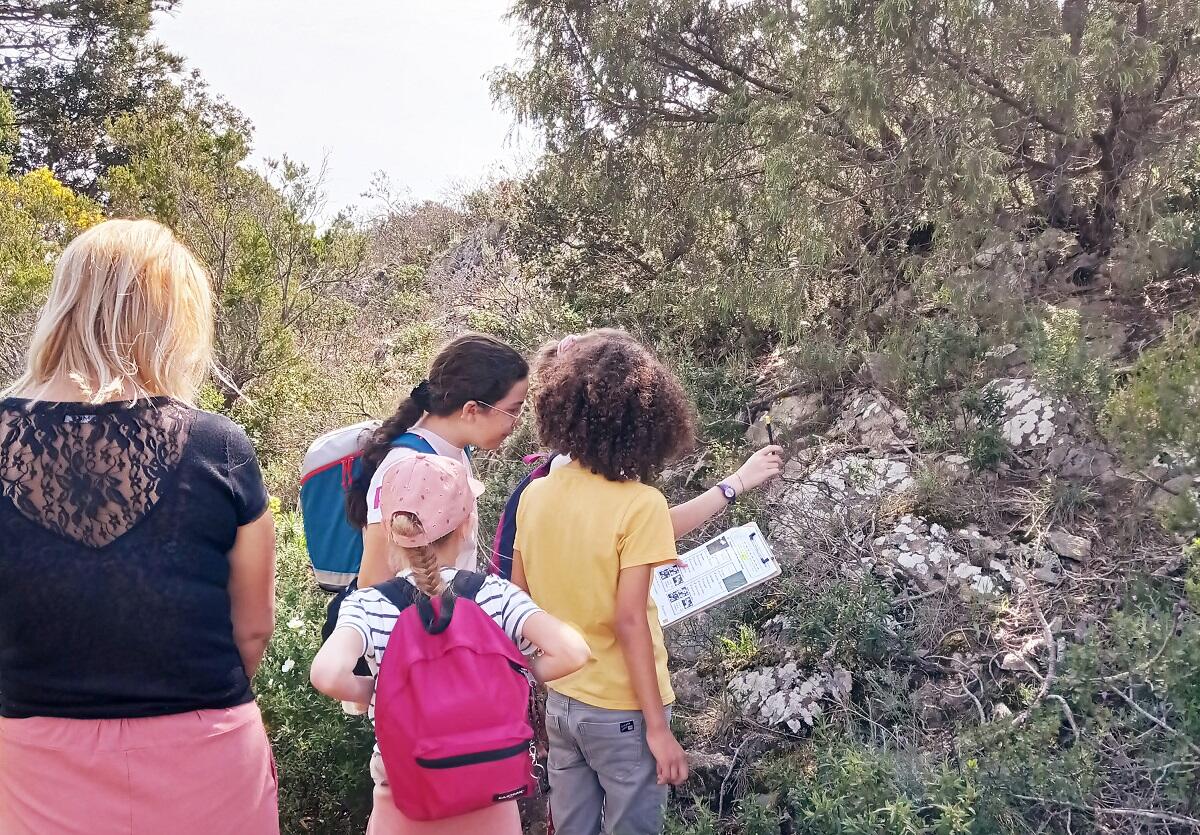 Treasure hunt on the hill
Accompanied,
Discovery,
Creative hobbies
in La Garde-Freinet
For the whole family : discover the vegetation of the Maures mountains

In small groups and with the help of a route map, you will observe the landscape, listen to the sounds of nature and smell the characteristic scents of our maquis.
From clue to clue, the route will lead you to the treasure... only if you have the cunning of the fox, the hearing of the owl and the eye of the lynx.
Your nature guide is Laura Mirante.

A snack will be offered at the end of the activity.
From

February 21, 2023

to

October 24, 2023
On

February 21, 2023

On

April 26, 2023

On

July 26, 2023

On

August 9, 2023

On

August 22, 2023

On

October 24, 2023
Tuesday

2:30 PM - 4:30 PM
Wednesday

2:30 PM - 4:30 PM
Wednesday

10:00 AM - 12:00 PM
Wednesday

10:00 AM - 12:00 PM
Tuesday

10:00 AM - 12:00 PM
Tuesday

2:30 PM - 4:30 PM