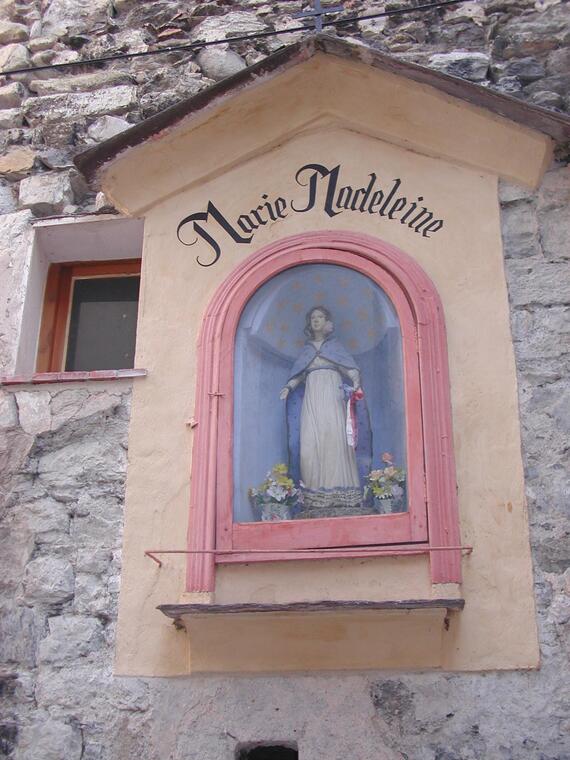 Sainte Marie Madeleine oratory
Historic site and monument,
Religious heritage,
18th C
in Breil-sur-Roya
Located at the entrance of the village, on the path that goes from Breil sur Roya to Libre. It is dug into a wall, on its roof is fixed an iron cross.

This oratory was built by the inhabitants of the oldest district of Breil, this when the Bishop of Ventimiglia ordered in 1660, the destruction of the altar too old of the parish church, dedicated to Saint Mary Magdalene.