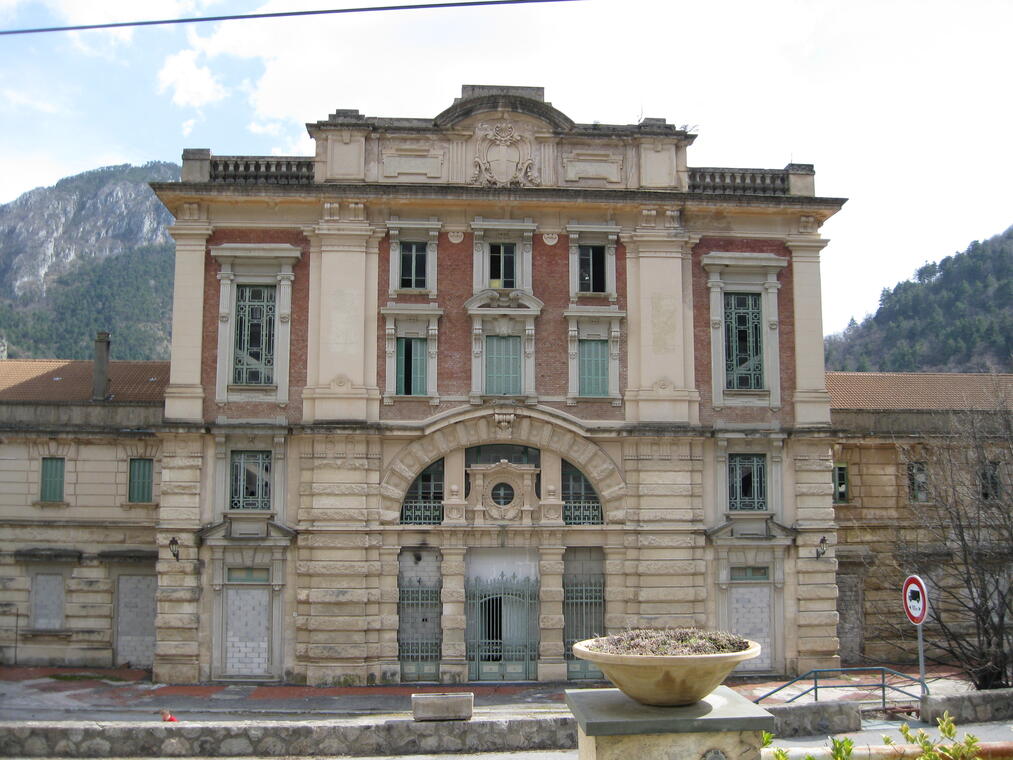 Saint-Dalmas-de-Tende Railway Station
Railway station of St-Dalmas-de-Tende.
No automatic ticketing. Building closed to visitors.

Station built at the beginning of the 20th century.
There were more than 13 tracks for the transport of goods (wood, ore, various products) carried by train to Piemont and Liguria.
Today it is the subject of a call for projects.
The monumental neo-classical station allowed Mussolini to assert his omnipotence at the border.
No ticket office.
Punto di ricarica per veicoli elettrici nelle vicinanze dell'hotel-ristorante Le Prieuré on the road 6204.
Environment

Close to a public transportation
Equipment

Services

Pets welcome

• Pets allowed on a lead only or in a box.