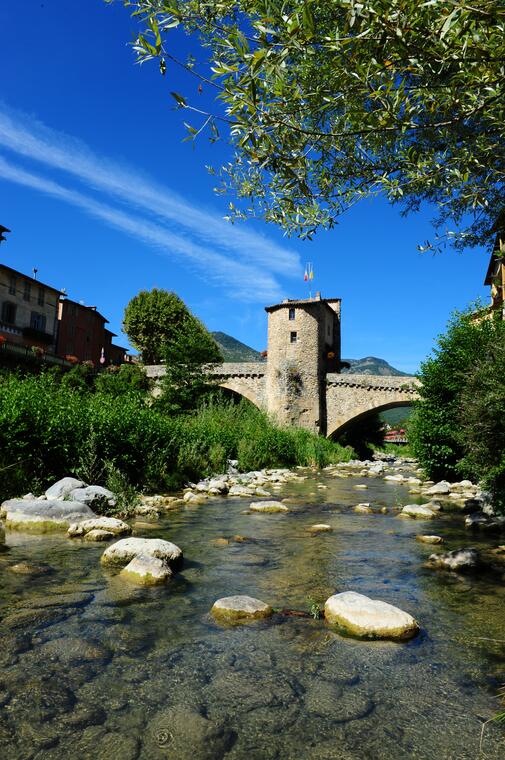 Pont-Vieux
Historic site and monument,
Historic patrimony,
Classified
in Sospel
The bridge over the Bévéra river has been attested on the road between Nice and the Piemont as early as the 13th century.
Temporary exhibitions take place inside the Pont-Vieux. For any information, contact the tourist information office of Sospel

Partly rebuilt in the 16th and 17th centuries, only the lower part of the pile remains from medieval age. The watchtower was inhabited and housed a shop until 1960. The two arches were destroyed by the Germans in october 1944 and then rebuilt faithfully to the original in 1951.
Environment

Riverside

Mountain view

Station district

Close to a public transportation

Village centre

Close to GR footpath

Waterside

Bus stop < 500 m

Overview on river

Spoken languages