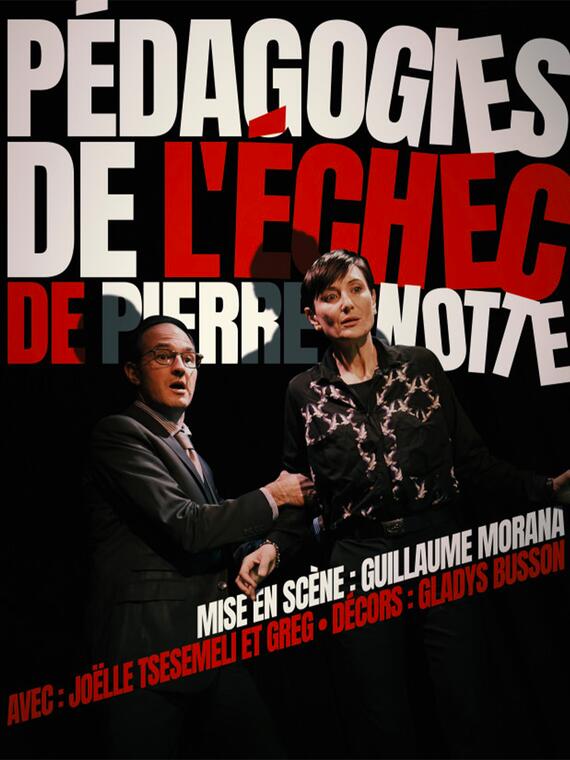 Pédagogies de l'échec
Cultural,
Theatre
in Nice
A desperate, simple, concrete comedy that generates absurd, tense and zany situations.

There was a disaster, perhaps an earthquake. Everything has collapsed, except for an office on the seventh floor of a high-rise building. In it, an executive and his secretary persist in a well-oiled working relationship, fed by petty games of power, subjugation and domination.

By Pierre Notte.
Special Prize of the Festival de Créations de la Fête des Théâtres 2022.
Directed by Guillaume Morana.
With : Joëlle Tsesemeli and Greg.
Set design: Gladys Buisson.
Schedules

On

April 15, 2023

at 8:30 PM