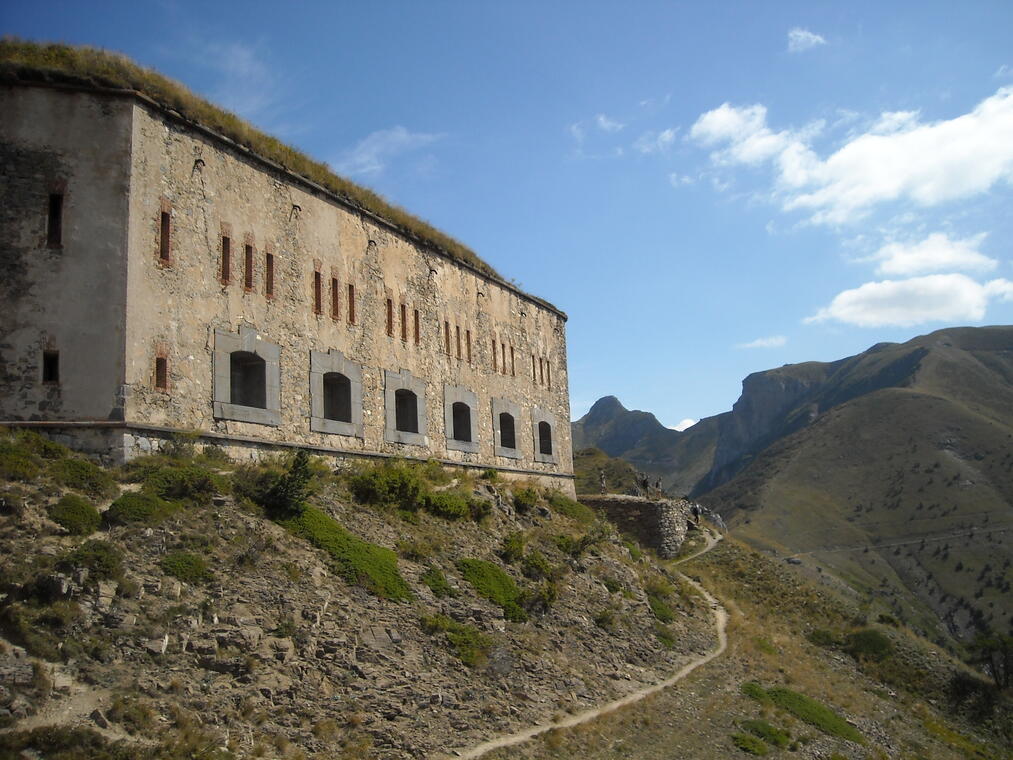 Military forts of Tenda Pass
Historic site and monument,
Military Patrimony
in Tende
The pass has been known since the protohistoric period. Roman votive deposit were found during excavations.

Its location, at the highest point of the "Real Strada", the Royal Road, allowed muleteers from Tende to prosper as they offered their transportation services to merchants. At the end of the 19th century, the ridge was extensively fortified by the Italians. The Central Fort, the major building of the defensive system, was flanked by five half-buried forts. Between the two World Wars the fortification was completed with the Alpine Wall defensive system, "Vallo Alpino".
Environment

Mountain view

Isolated

Panoramic view

Spoken languages
Openings

On

January 1, 2023

All year 2023

On

January 1, 2024