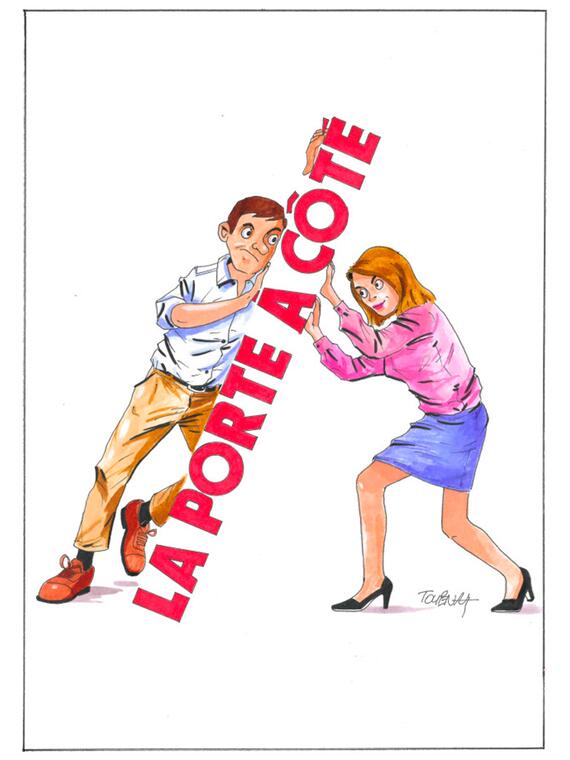 La porte à côté
Cultural,
Theatre
in Nice
She is a shrink. He sells yoghurt. They live next door to each other, they hate each other, and like millions of single people lost in the city, they are looking for love.

They furtively explore the dating sites in search of love - someone just the opposite of that infernal character who lives next door. And when they finally find their soulmate, they can't resist telling each other. Just to shout at each other once more... The last one?

By Fabrice Roger-Lacan.
With : Claire Tuloup-Duthieuw and Denis Duthieuw.
Collective direction.
Schedules

On

May 5, 2023

at 8:30 PM