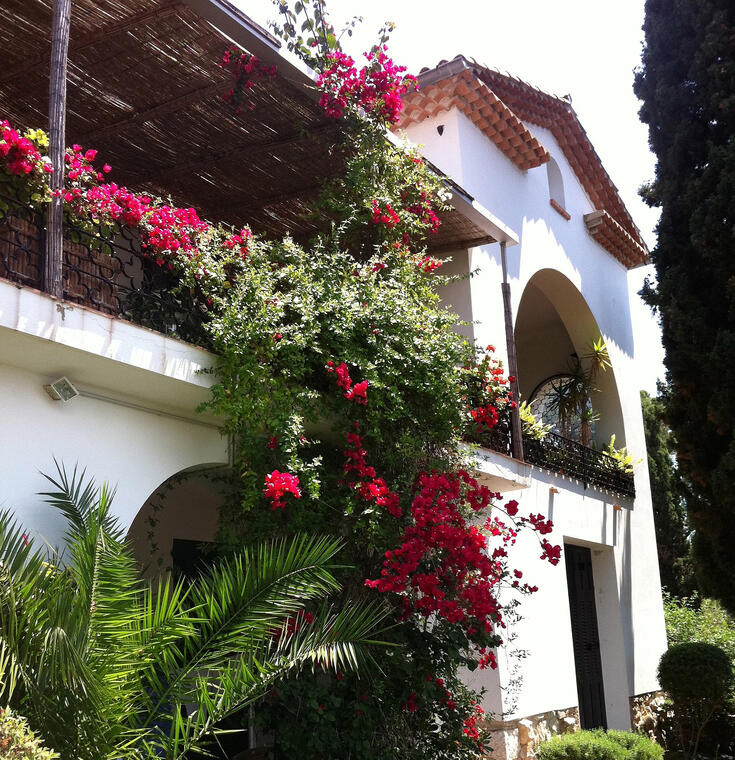 Jardin de la Villa Santo Sospir
Park and garden,
Garden,
Private garden
in Saint-Jean-Cap-Ferrat
Invited by his friend Francine Weisweiller to spend a few days of vacation in his house in Saint-Jean-Cap-Ferrat overlooking the bay of Villefranche-sur-Mer, the poet Jean Cocteau undertook to decorate a wall of the living room...

One thing leading to another, he tackled the entire house, which he decorated entirely...
Luxuriant, the garden encompasses the house in a green setting punctuated with bright flowers. Trellises placed on the walls left blank by the master host heavy bougainvilleas, laurels and bright roses. Here and there, large vases punctuate the pathways. The pine forest opens onto the sea and the horizon, offering Jean Cocteau's works an exceptional open-air museum.