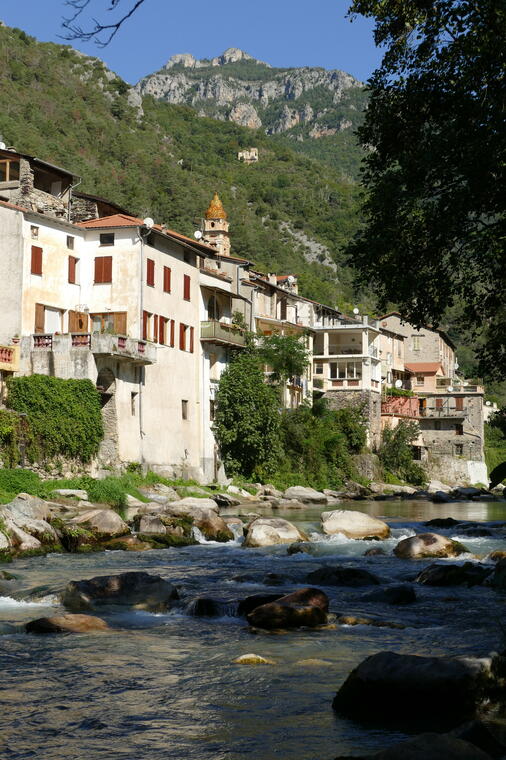 Hike from Fontan to Saorge
Sport,
Pedestrian sports,
Hiking itinerary
in Fontan
Nice short but quite sportive hike from Fontan to Saorge.

Cross the Tourette bridge, take the lane on the right, this lane is extended by a path that runs along the Roya. What a joy in the summer to take a break by the river. This path goes up on the left b 431 until the departmental road 38 towards SAORGE pass through a mini tunnel and, in front of the SNCF FONTAN-SAORGE station. You will find a narrow and winding path which leads to the b 430. Go back down to Saorge via the Valléen path b 23. A magnificent panorama over Fontan, Saorge and the valley.