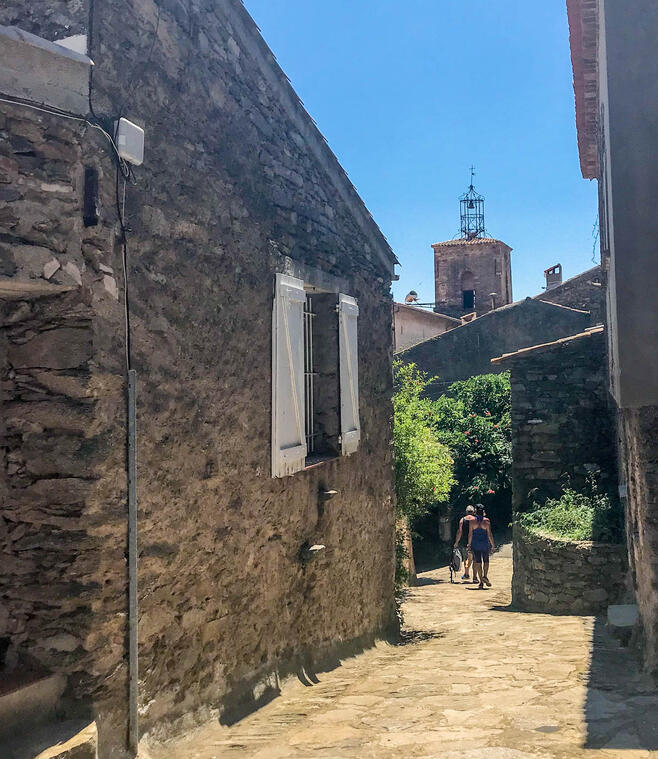 Guided tour in the heart of the town and village : Discovering La Garde-Freinet
Cultural,
Guided tour,
Historic
in La Garde-Freinet
Historical stroll through the village
Laura invites you to discover La Garde-Freinet

In the 14th Century the inhabitants of the medieval village of the Fort-Freinet decided to settle on the pass, near the main roads. Houses were built around the Parish church, St Clement.
Strolling through the small medieval lanes you will discover the different places that show the evolution of the village and of life of the inhabitants: the church, fountains, washhouse, townhall...
Industrial activities as corkmaking and silkworm breeding or the processing of chestnuts are also evoked.
From

April 26, 2023

to

September 16, 2023
Schedules

On

April 26, 2023

from 10:00 AM to 11:30 AM

On

July 20, 2023

from 10:00 AM to 11:30 AM

On

August 3, 2023

from 10:00 AM to 11:30 AM

On

August 23, 2023

from 10:00 AM to 11:30 AM

On

September 16, 2023

from 2:30 PM to 4:00 PM