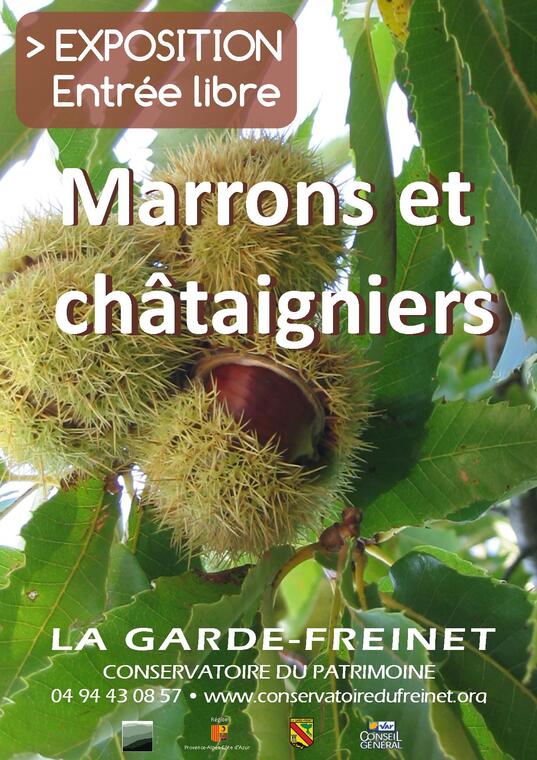 Exposition Marrons et Châtaigniers
Cultural,
Nature and relaxation,
Exhibition,
Arts and crafts,
Flowers plants
in La Garde-Freinet
The chestnut tree is typical for the Maures mountains. This exhibition explains the use of the wood and of the fruits.

The chestnut woods are in reality planted orchards. The wood of the chestnut tree is used for furniture or baskets. But it's particularly iIts fruit, the chestnut, that is used and transformed.
Schedules

All year 2022

All year 2023