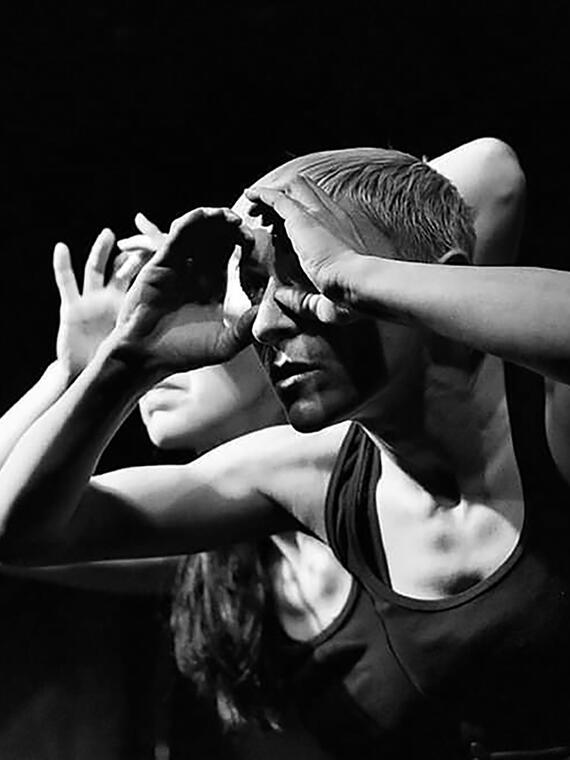 En Live- Marie-Pierre Genovese & Sophie Raynaud
Enter the world of an impro'dance performance duo where the magic of the body will be on display.

A show in interactivity with the public who, by drawing instructions at random, will be the conductor of a unique creation of the moment that will be created before their eyes! Freedom of movement open to all!
Rates

FULL PRICE: 18 € | REDUCED PRICE A: 15 € | REDUCED PRICE B: 12 €
Schedules

From

December 8, 2022

until

December 10, 2022

* Thursday - 8.30pm Friday - 8.30pm Saturday - 5.30pm & 8.30pm