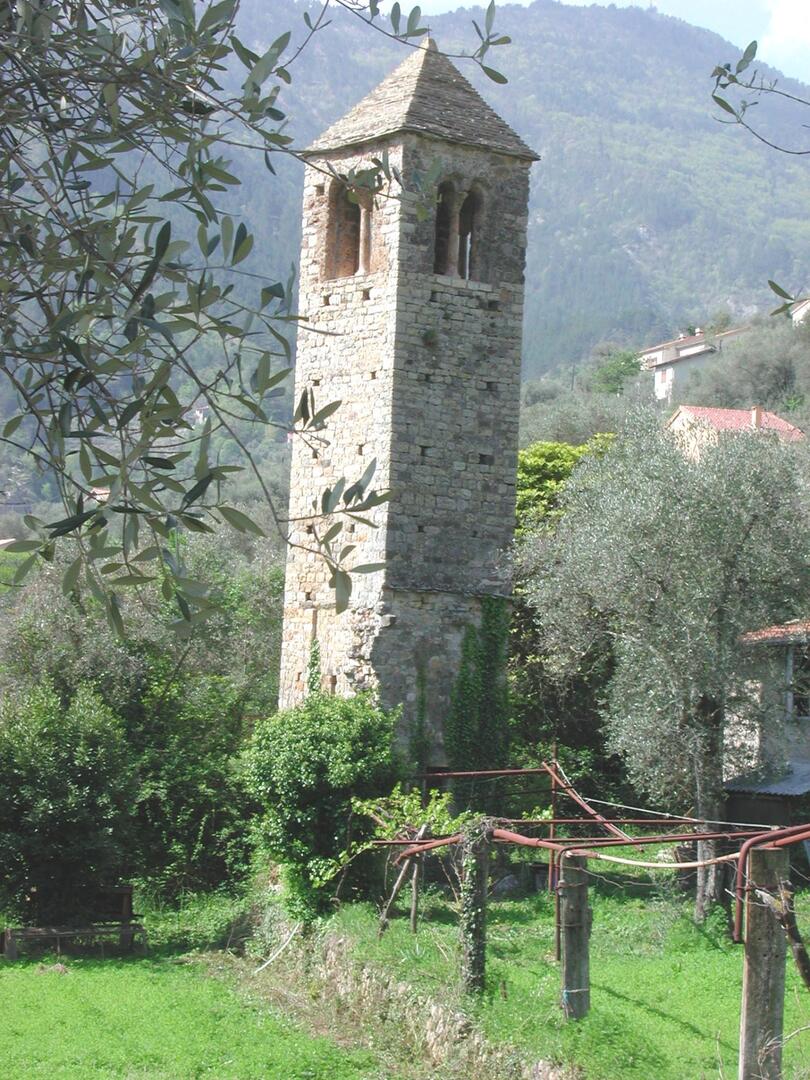 Bell tower Saint Jean
Historic site and monument,
Religious heritage,
listed,
Roman,
11th C,
12th C
in Breil-sur-Roya
This bell tower with its twin openings, very characteristic of the first Romanesque art, is the only surviving vestige of the ancient priory Sanctis Johannes.
It is not visited but is visible from the road.

The chapel and annexes were destroyed in 1707 by the army of Prince Eugene retreating after their defeat before Toulon.