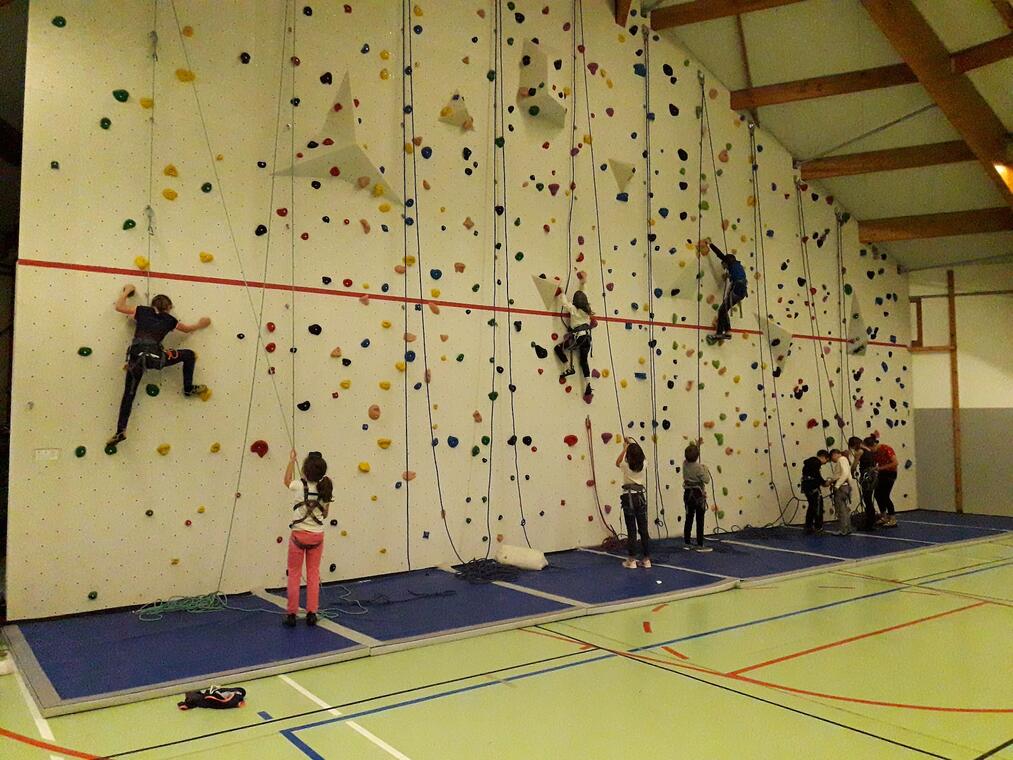 Climbing courses, mountaineering activities - Croc Montagne
Accompanied,
Lesson,
Equipment provided,
Climbing sports,
Mountain Climbing,
Climbing,
Via ferrata
in Tende
Throughout the year, come and discover climbing or improve your skills with state-qualified instructors. Open to all from 5 years old.

Group lessons in an equipped room. Outings in a natural environment as soon as the sunny days arrive.
From

September 7, 2022

to

June 30, 2023
From 68.80 €

• Adults from 25 years of age

From 42.20 €

• Young people under 18 years of age
Openings

From

January 1, 2023

until

June 30, 2023

Open

On Tuesday

,

On Thursday

,

On Saturday

* Tuesday at the St-Dalmas gymnasium: 5pm-6.30pm climbing school for CE2-CM2 former members 6.30pm - 8pm climbing school for middle school students 8pm - 10pm adult climbing Thursday evenings in the old Tende hall 5pm - 6pm climbing school for 6-7 year olds 6pm - 7pm climbing school for 7-8 year olds 7pm - 8pm climbing school for 8-11 year olds new or beginner Saturday afternoons outdoors or in the St-Dalmas gym depending on the weather until the Christmas holidays and then from after the spring holidays until the end of June. 1pm - 3pm climbing school 8-14 years old group skilful 3pm - 6pm teen and adult climbing

From

September 7, 2023

until

June 30, 2024

Open

On Tuesday

,

On Thursday

,

On Saturday

* Tuesday at the St-Dalmas gymnasium: 5pm-6.30pm climbing school for CE2-CM2 former members 6.30pm - 8pm climbing school for middle school students 8pm - 10pm adult climbing Thursday evenings in the old Tende hall 5pm - 6pm climbing school for 6-7 year olds 6pm - 7pm climbing school for 7-8 year olds 7pm - 8pm climbing school for 8-11 year olds new or beginner Saturday afternoons outdoors or in the St-Dalmas gym depending on the weather until the Christmas holidays and then from after the spring holidays until the end of June. 1pm - 3pm climbing school 8-14 years old group skilful 3pm - 6pm teen and adult climbing