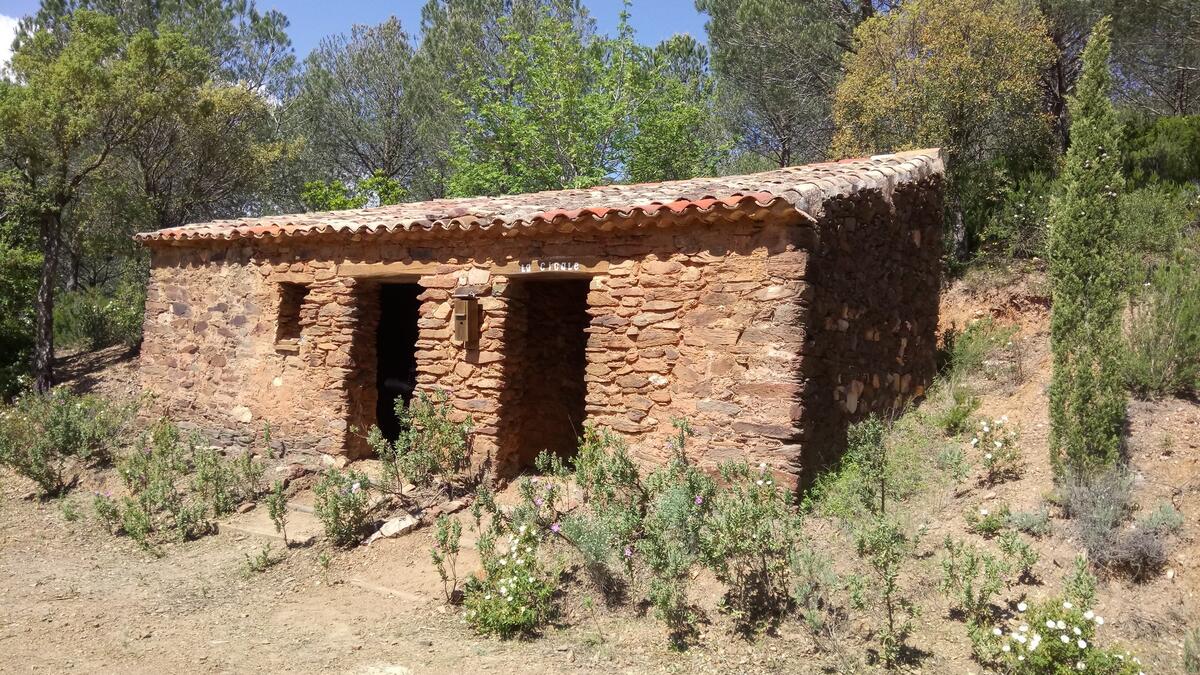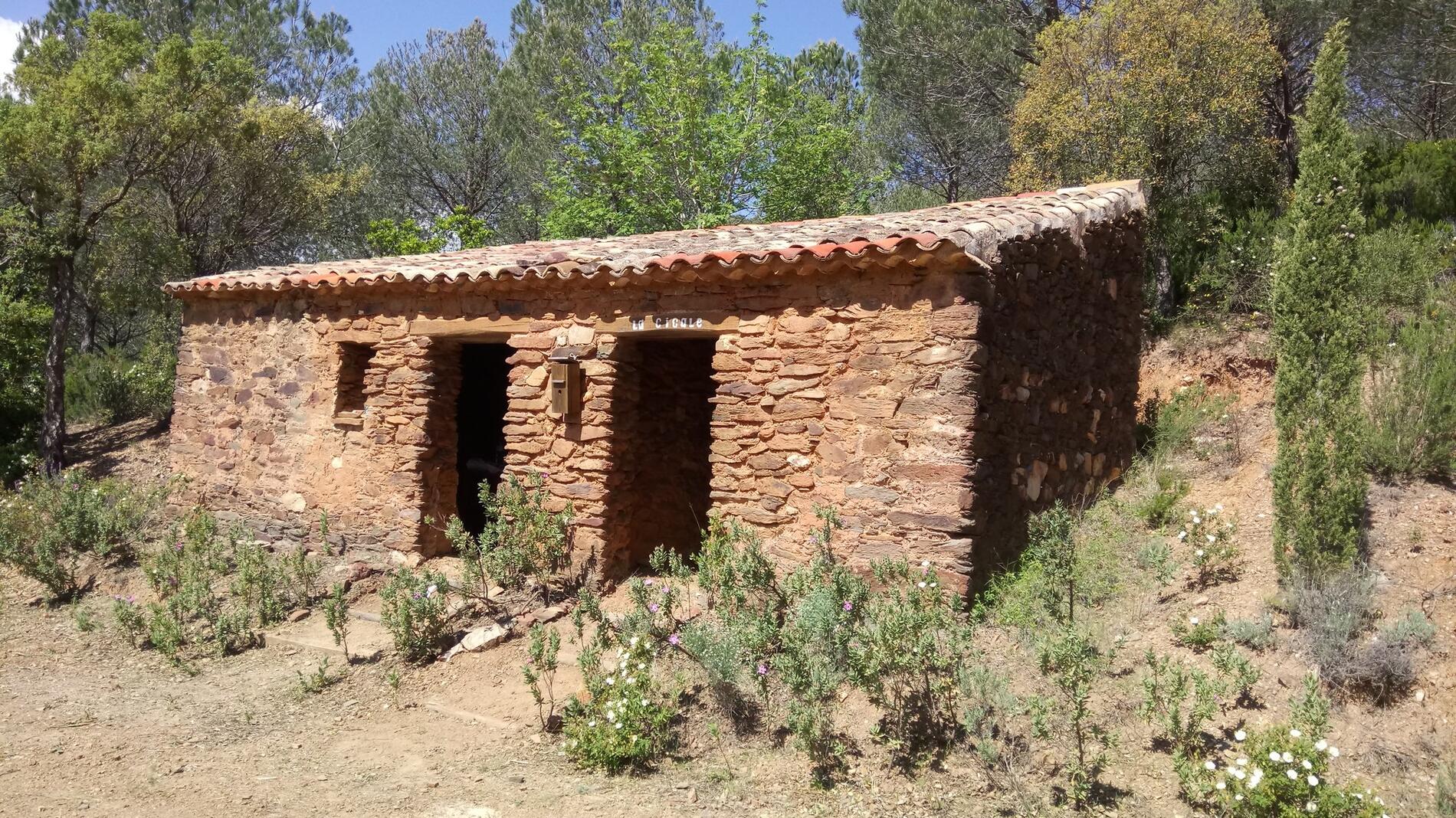 Cabanon of La Cigale
Historic site and monument,

Historic patrimony,

19th C
in La Londe-les-Maures
Stone shed once used as temporary habitat for forest craftsmen and shepherds, restored to serve as shelter for walkers.

A stone-built shed covered with a tiled roof, composed of two separate rooms originally used as temporary housing linked to agro-sylvo-pastoral farms.
Restored in 2005, it can be used as a shelter for walkers.
Environment

Spoken languages